Overview
The General Arts & Science (Certificate) program offers a foundational year for students preparing for the workforce or for future study. Students in the Trades stream take core Arts & Science courses in conjunction with a series of hands-on trades labs. Students receive instruction in Bricklaying/Masonry, Plumbing, Electrical, Carpentry, and Mechanical trades. These labs are complemented by required courses in communication, computers, physics, mathematics, professional effectiveness, and general education. Students take an online general education elective in the second semester.
General Arts & Science is a flexible program. Course sequence can change subject to student goals and class availability.
Program Details
Credential
Ontario College Certificate
Open for international students
2 semesters in 1 year (504 hours)

Program Highlights
If you've been told to "get into the Trades" but are not sure what that means, the General Arts and Science Pre-Trades program might be just what you need. Learn about the wide array of building trades programs, with hands-on training from our SLC Trades professors and instructors. This stream gives the student a clearer idea of what trade they may want (or just as importantly - not want) to pursue.
If you are a current student selecting a course and need more information? Visit here.
Program Outline
2023-2024
This course is designed to help students develop and practice the communication skills needed to succeed in college and workforce environments. Emphasis is placed on improving foundational communication strategies-reading, writing, listening, and speaking—and on developing research and critical thinking skills.
This introductory course in mathematics will provide the Arts and Science student with an opportunity to review basic arithmetic and computation before exploring such topics as ratio and proportion, trigonometry, algebra, and exponents. Applications are stressed.
This is an introductory computer course that familiarizes students with the functionality of internal college systems and the current version of Microsoft Word, Excel, and PowerPoint. It also explores the theory and concepts of computer hardware and software, with a hands-on introduction to the Windows operating system, file management techniques, and Internet browsers. This course allows students to navigate through the software applications and learn how to create effective documents, spreadsheets, and presentations.
Entering a new environment presents challenges as we transition to a new set of values and expectations within a new organizational culture. This course is designed to examine the process of adjustment and to equip students with strategies for making successful transitions.
This course will provide an introduction to the carpentry trade; students will gain practical hands-on experience by working in the carpentry shop. Projects will focus on developing fundamental skills needed to pursue a career in carpentry. Projects will include measuring, cutting, and shaping wood and wood products, as well as the construction of a wood-framed structure. During scheduled lab times, theory material will be presented on a one-on-one basis as well as group teaching.
This course will provide hands-on construction of Masonry walls. Projects will include using different size blocks and installing brick veneers. This course will provide certain skills in laying out and constructing Masonry projects needed to pursue a career in Masonry.
This course is designed to develop critical thinking skills and apply them to contemporary ethical issues. The development of critical thinking skills and ethical reasoning supports students in identifying, assessing, evaluating, and construct logical and valid arguments. Students apply these skills to various ethical issues in the healthcare field.
Students apply critical thinking and problem-solving techniques to physics concepts related to the health science field. Concepts studied include kinematics, forces, work, energy and power, thermodynamics, fluids and pressure, nuclear physics, electrostatics, magnetism, waves and electromagnetic radiation.
Prerequisite(s): MATH 104
This course will provide an introduction to the Plumbing Trade. Each student will gain practical hands-on experience by working in the Plumbing shop. Projects will focus on developing fundamental skills needed to pursue a career in the plumbing trade. There will be various projects that each student will safely fabricate, such as residential piping systems using threaded black iron piping, soldering, solvent welded, plastic piping, and mechanical joint and fittings.
From this course, students will gain a practical knowledge of how simple AC and DC circuits are designed and constructed, how to measure current, voltage, power, and frequency. Students will be introduced to proper safety procedures when working with electricity. In addition, they will assemble a residential electrical service and ancillary equipment, DC lighting circuits, low voltage communication and signaling systems and home automation systems, examine wiring types and requirements, fiber optics, protection and grounding, electrical enclosures, and conduits. Students will also demonstrate the safe and proper handling and storage of hand and power tools, and electrical materials commonly used in the electrical industry.
The focus of this course is centered on experiential learning and explores the skills of the Machinist and the Millwright Trade. Each student will use a variety of equipment and tools used in a Machine Shop environment and will fabricate a small hammer following a drawing and its specification. Machine shop safety and the proper use of milling machines, lathes, power saws, grinders, drill press, and hand tools will be taught and the final project will be assessed.
The impact of psychoactive drugs on our society is examined in this course. Ananalysis of the use and impact of alcohol, psychoactive prescription medication,street drugs, over-the-counter drugs, caffeine, nicotine, and problem gambling isconducted. An overview of practical drug concepts, theories of drug abuse, healthpromotion and prevention and the Ontario addiction treatment system is covered.Students learn how to assess at-risk users and review evidence-based treatmentmodalities.
Requirements
Admission Requirements
Ontario Secondary School Diploma (OSSD) with the majority of Grade 11 and 12 courses at the C, U or M level including the following prerequisites:
Grade 12 English at the C or U level
Grade 11 Math at the C, U or M level
For OSSD equivalency options, see Admission Requirements.
If you are missing prerequisite courses, enroll in the Career/College Prep program, free for Ontario residents who are 19 years or older.
This is a HIGHLY COMPETITIVE program. To be included in the competitive ranking, applications must be complete including all transcripts and proof of enrollment by February 1. Meeting minimum entrance requirements does not guarantee admission to the program. Please see the Highly Competitive Program Chart for more details.
Bonus Points
Full-time General Arts and Science students who achieve a GPA of 3.00 or better for at least one semester will receive an additional 10 percent in their admission assessment when applying to any post-secondary diploma program at St. Lawrence College. Applicants awarded the additional 10% must successfully complete the two-semester program, and be granted the respective certificate, with a minimum GPA of 3.0 or their admissibility for the program will be re-evaluated without the additional 10%; the offer of admission may be revoked if the applicant is no longer competitive. This will be particularly beneficial for programs that are highly competitive and therefore ranked.
Fees
2023-2024
Tuition
Program Fees
Ancillary Fees
Total
CAD
Tuition
Program Fees
Ancillary Fees
Total
Fees are estimates only. Tuition is based on two semesters.
Tuition
Program Fees
Ancillary Fees
Total
CAD
Tuition
Program Fees
Ancillary Fees
Total
Fees are estimates only. Tuition is based on two semesters.
Kingston
Our Kingston campus has seen significant renovation over the past few years, including a brand new Student Life and Innovation Centre that houses a new gymnasium, fitness centre, pub, and more.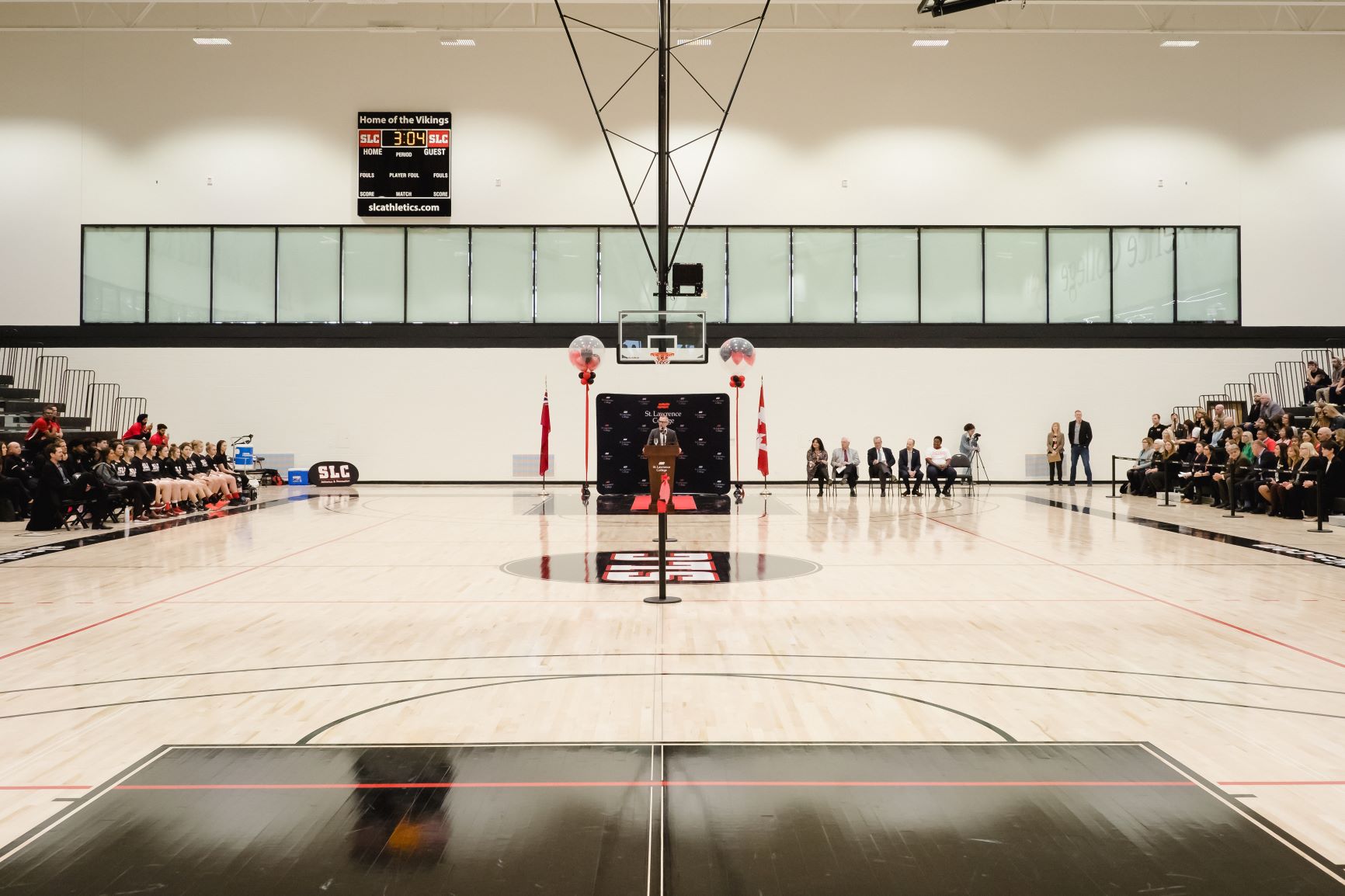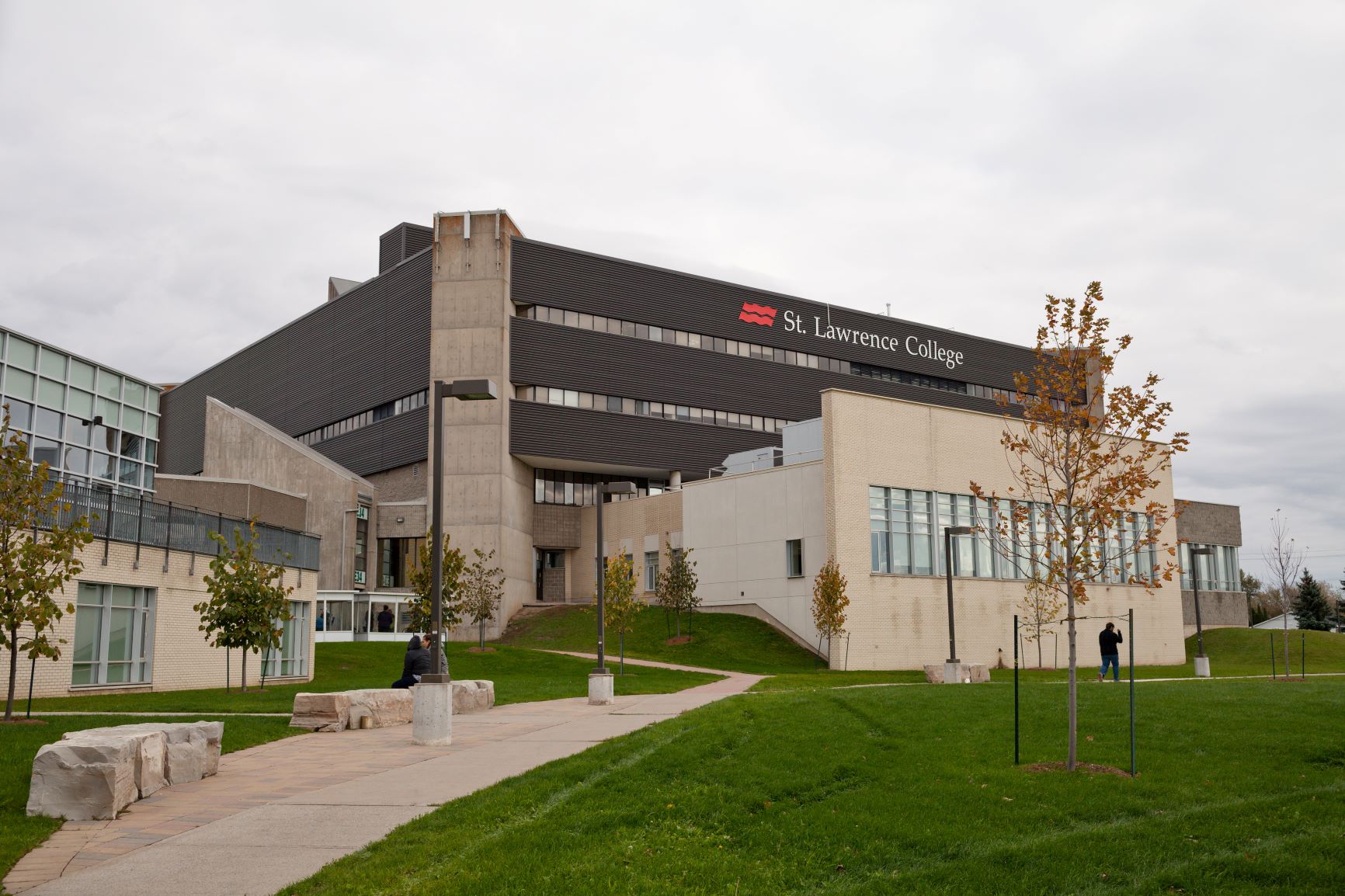 Kingston Campus
Career Opportunities
One-on-one contact with professors and instructors who come directly from five of the most active building trades gives the student a unique opportunity to build skills, and make vital contacts in those professions.