Overview
The General Arts & Science (Certificate) program offers a foundational year for students preparing for future study in a wide range of fields. For students in the Social Sciences stream, core courses in communications, computers, and personal development are enhanced by courses in Psychology, Sociology, Interper­sonal Skills, Addictions, Stress Management, and Statistics. Graduates of the Social Sci­ences stream are prepared for future study in Community Services programs such as Social Service Worker, Behavioural Science Technol­ogy, and Child and Youth Care. Students wishing to pursue Behavioural Science Technology may require additional courses and should contact the General Arts & Science program coordinator.
For students moving on to other St. Lawrence College programs after completing this one-year program, some of the courses completed as part of this program may transfer. For more information, please consult the appropriate program coordinator of your targeted program.
General Arts & Science is a flexible program. Course sequence can change subject to student goals and class availability.
Program Details
Start Date
January, September
Credential
Ontario College Certificate
Open for international students
2 semesters in 1 year (504 hours)

Program Highlights
For the student who wants to work in the social services but is unsure which direction to go, consider the General Arts and Science - Social Sciences stream. One-on-one contact with professors who come from a wide array of Social Work fields, gives the student real-life perspective on expectations, and opportunities. This stream's flexibility allows the student to explore other fields, or even change direction away from the Social Sciences, and on to other study opportunities at SLC and beyond.
Program Outline
2023-2024
This course is designed to help students develop and practice the communication skills needed to succeed in college and workforce environments. Emphasis is placed on improving foundational communication strategies-reading, writing, listening, and speaking—and on developing research and critical thinking skills.
This course is designed to develop critical thinking skills and apply them to contemporary ethical issues. The development of critical thinking skills and ethical reasoning supports students in identifying, assessing, evaluating, and construct logical and valid arguments. Students apply these skills to various ethical issues in the healthcare field.
Requirements
Admission Requirements
Ontario Secondary School Diploma (OSSD) with the majority of Grade 11 and 12 courses at the C, U or M level including the following prerequisites:
Grade 12 English at the C or U level
Grade 11 Math at the C, U or M level
For OSSD equivalency options, see Admission Requirements.
Bonus Points
Full-time General Arts and Science students who achieve a GPA of 3.00 or better for at least one semester will receive an additional 10 percent in their admission assessment when applying to any post-secondary diploma program at St. Lawrence College. Applicants awarded the additional 10 percent must successfully complete the two-semester program, and be granted the respective certificate, with a minimum GPA of 3.0 or their admissibility for the program will be re-evaluated without the additional 10 percent; the offer of admission may be revoked if the applicant is no longer competitive. This will be particularly beneficial for programs that are highly competitive and therefore ranked.
If you are missing prerequisite courses, enroll in the Career/College Prep program, free for Ontario residents who are 19 years or older.
Fees
2023-2024
Tuition
Program Fees
Ancillary Fees
Total
CAD
Tuition
Program Fees
Ancillary Fees
Total
Fees are estimates only. Tuition is based on two semesters.
Tuition
Program Fees
Ancillary Fees
Total
CAD
Tuition
Program Fees
Ancillary Fees
Total
Fees are estimates only. Tuition is based on two semesters.
Kingston
Our Kingston campus has seen significant renovation over the past few years, including a brand new Student Life and Innovation Centre that houses a new gymnasium, fitness centre, pub, and more.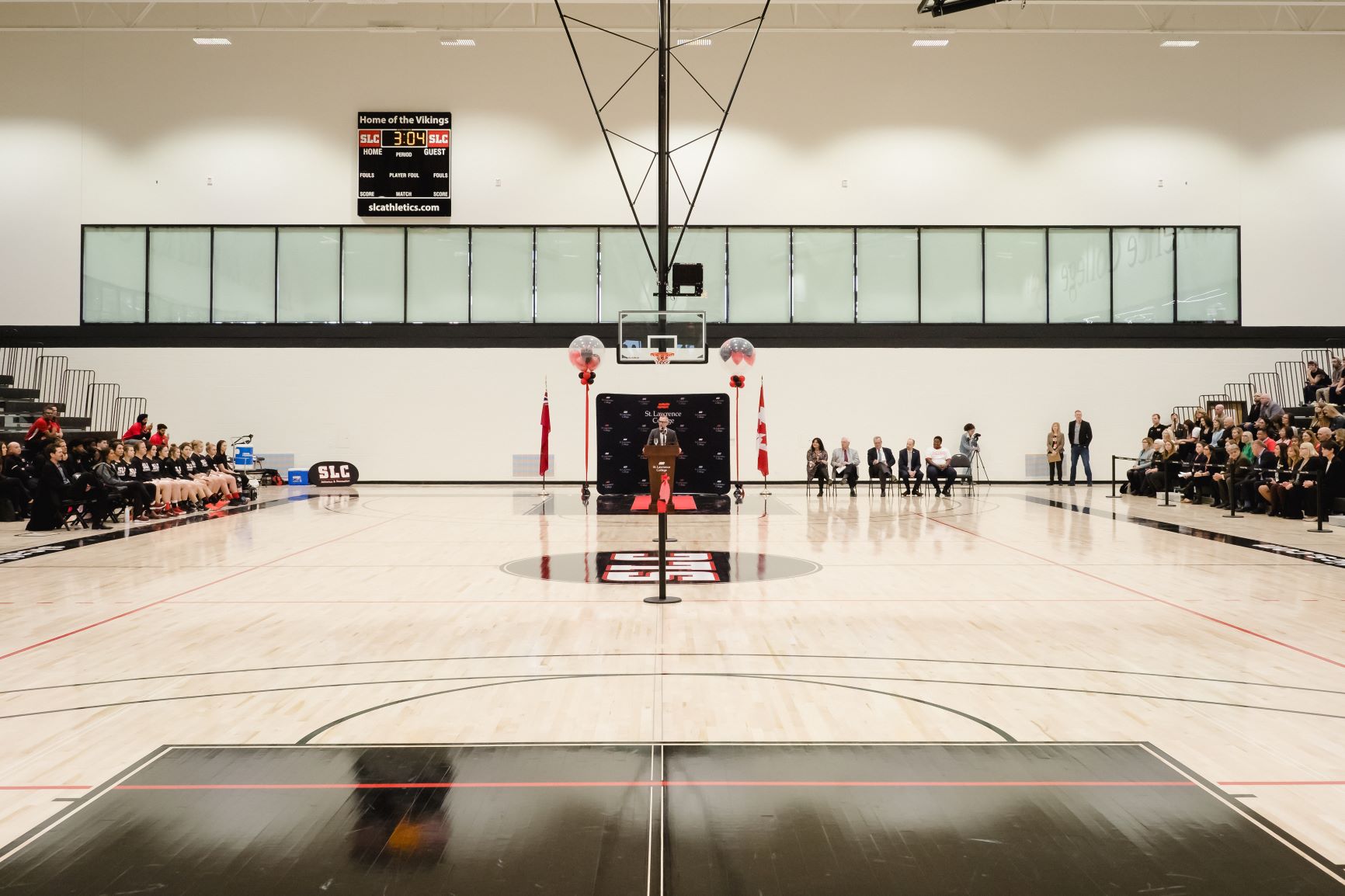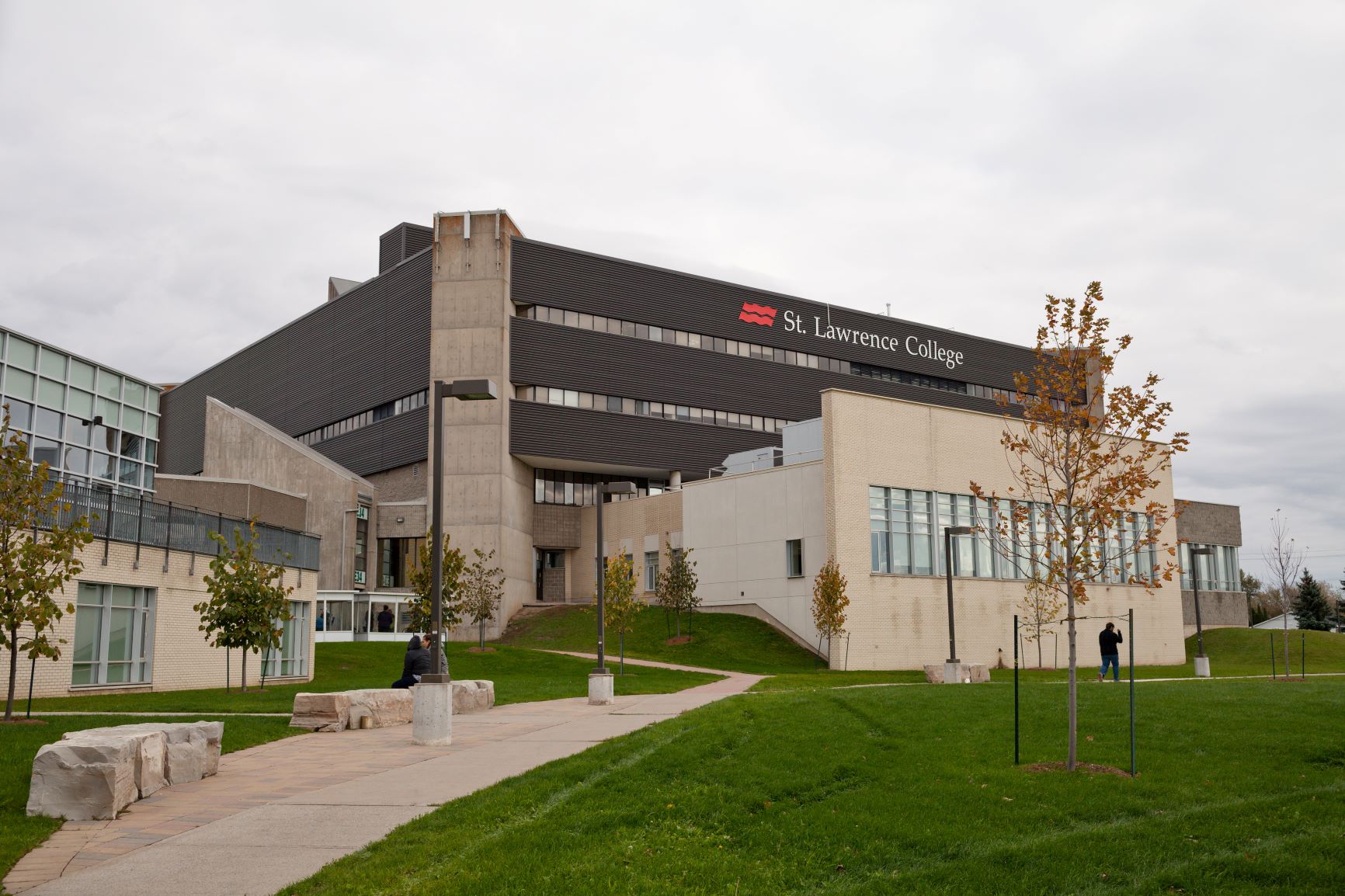 Kingston Campus
Other Information
Programs at St. Lawrence College are delivered using a variety of instruction modes. Courses may be offered in the classroom or lab, entirely online, or in a hybrid mode which combines classroom sessions with online learning activities. Program delivery can be run weekdays, weekends or evenings. Upon registration, each full-time student is provided a St. Lawrence College email account which is used to communicate important information about program or course events.
Classes may be scheduled any time between 8:30am - 8:30pm.