Overview
"The right to food requires the possibility either to feed oneself directly from productive land or other natural resources, or to purchase food, and includes several key elements: (a) availability; (b) accessibility; and (c) adequacy." – Food Secure Canada
Are you passionate about our access to food being a fundamental human right? Are you interested in following your passion with a career in the food industry that encompasses food safety, sustainability in food systems including farming and fishing, food production and processing, distribution, preparation and consumption? If you are, then this is a program that allows you to explore diverse opportunities in an industry that is a vital part of the economy and the community.
This is a unique program that is unlike traditional food and culinary programs. Taught by a multidisciplinary faculty team, it affords the learner the opportunity to gain a fundamental understanding of all segments of the supply chain from farm to table. Graduates of this program will have opportunities that span the entire food industry from food services businesses to multinational food conglomerates.
Program Details
Credential
Ontario College Certificate
Open for international students
Program Highlights
This program offers courses that include hands-on training to permit learners to understand and experience food preparation and can relate to the importance of sanitation, and quality assurance. The program also offers the opportunities to experience research and innovation related to processes for new food products. Case studies are an integral part of the program that will look at unique safety regulations associated with genetic modification or bio-engineering of food.
Learners will use their gained knowledge in food chemistry, food safety and security, the effects of food on population health to plan portion-controlled menus. In order to achieve this the learner applies the principles and regulations associated with food procurement, preparation maintain safety and quality standards.
Program Outline
2023-2024
Students explore the complexity of food systems, including the processes and infrastructure involved in feeding a population: growing, harvesting, processing, packaging, distributing, marketing, consumption, and disposal of food and food-related items. Students analyze the role of human resources within food systems and the influence of social, political, economic, and environmental factors on systems operations and sustainability. Food lifespan factors, from origin to plate, that contribute to food system classifications are examined.
Students acquire skills in safe food handling and equipment use to prevent contamination and food borne illness. Competencies include those related to personal hygiene, food borne illness, safe food handling, hazard awareness, WHMIS, and Good Manufacturing Practices (GMP).
Students learn the principles of food science specific to current issues in food safety and security. Students examine the make-up and structure of food and the impact on nutrition, health and the well-being of the consumer. The potential for changes to physical properties in foods during the supply chain process are explored. Students analyze advances in food science, including pesticides, additives and preservatives and the potential impact on nutrition, food quality, safety and security.
Students analyze connections between population health and food systems challenges. Students consider the global health impacts of food scarcity and nutrition-related chronic diseases, such as obesity, diabetes, cardiovascular disease, and some forms of cancer. Learners identify potential improvements to food system security and safety practices and the resulting impacts on individual and population health.
Students acquire the practical skills for food preparation, applicable at source or within food service sectors. Students apply the theories of menu planning, portion control, food procurement, quantity food preparation and production, and use preparation equipment adhering to practices that maintain safety and quality standards.
Students acquire and apply knowledge of food laws and regulations of various countries and regions, with particular emphasis on laws that apply in Canada. Current issues, such as regulatory initiatives, food recalls, genetic modification or bio-engineering of food, organics, additives, liability, labelling and the possible impacts on regulations and food security are examined.
Learners evaluate the role of economics and its influence on food prices, the environment, and government policies. The relationship between the globalization of large food service business, independent food importers/exporters, and food accessibility will be discussed. Students explore economic concepts such as scarcity and supply and demand, and critically analyze the choices faced by consumers and food entrepreneurs. Changes in the food processing and distribution industries will also be examined including transportation of food locally, nationally and globally and its impact on different economies and businesses.
Students acquire basic skills related to quality assurance for the manufacturing industries. The course presents a general overview of quality management topics, establishing the desired product quality and reliability and the conditions necessary to achieve them; quality planning; establishing of specifications and standards, quality assurance and production, audit and test operations, overall view of a quality management philosophy ascribed by Total Quality Management (TQM). Students apply theoretical concepts to the design of quality systems and quality control practices in food-producing organizations.
Learners examine the relationship between molecular structure and function for food proteins, carbohydrates, lipids and other food ingredients. Students integrate knowledge of how chemical systems behave to strategies aimed at improving the quality, nutritional value, safety and presentation of food across the manufacturing chain from ingredients to manufacturing and storage. Chemical and bio-chemical phenomena specific to the food processing industry are a focus, with emphasis on the impacts on food safety.
Learners examine processes for ensuring safe and affordable food for urban populations. Continuing and emerging challenges for food safety and security in both advanced industrial economies and developing countries are investigated. Students recommend practices to enhance potential contributions of local and global businesses, individual employees, and consumers to food safety and security within cities.
Students learn safety requirements for research and development process related to new food products. Students identify food safety and food security considerations throughout the steps of a food creation process, including idea generation, prototype development and new product manufacturing, evaluation and product marketing. Unique safety regulations associated with genetic modification or bio-engineering of food are applied to complex case studies and ethical dilemmas.
Students discuss the importance of safety within farming and agriculture in Canada. They integrate protocols designed to maintain employee safety with strategies to support animal safety. Learners examine established and emerging environmentally responsible practices in farm operation (soil quality, impact of crops, a clean water supply, controlling invasive species, climate change, etc.) and outline components of an economic plan to support profitability of small and larger farming enterprises.
Requirements
Admission Requirements
Ontario Secondary School Diploma
For OSSD equivalency options, see Admission Requirements.
If you are missing prerequisite courses, enroll in the Career/College Prep program - free for Ontario residents who are 19 years or older.
Fees
2023-2024
Tuition
Program Fees
Ancillary Fees
Total
CAD
Tuition
Program Fees
Ancillary Fees
Total
Fees are estimates only. Tuition is based on two semesters.
Tuition
Program Fees
Ancillary Fees
Total
CAD
Tuition
Program Fees
Ancillary Fees
Total
Fees are estimates only. Tuition is based on two semesters.
Kingston
Our Kingston campus has seen significant renovation over the past few years, including a brand new Student Life and Innovation Centre that houses a new gymnasium, fitness centre, pub, and more.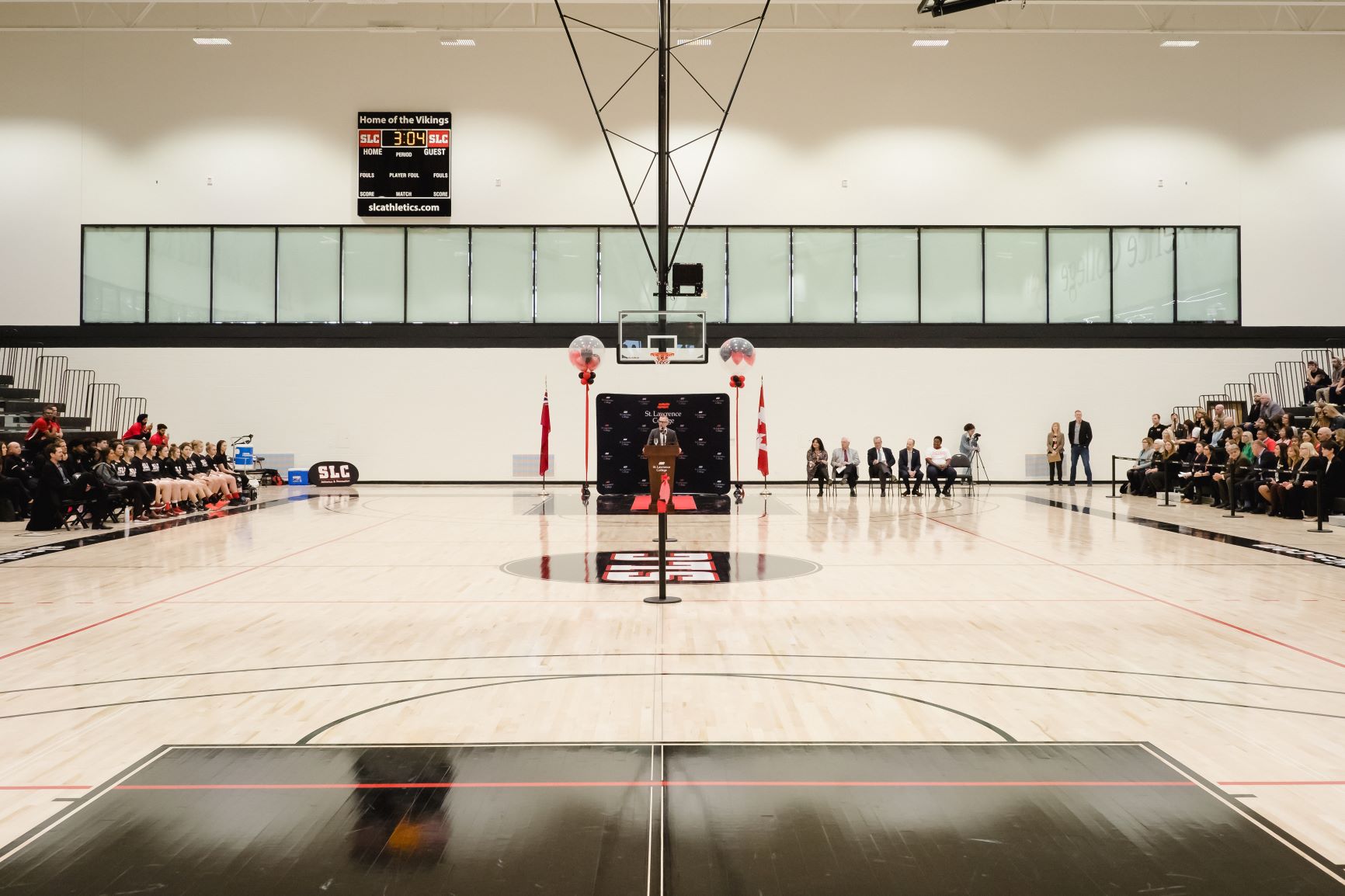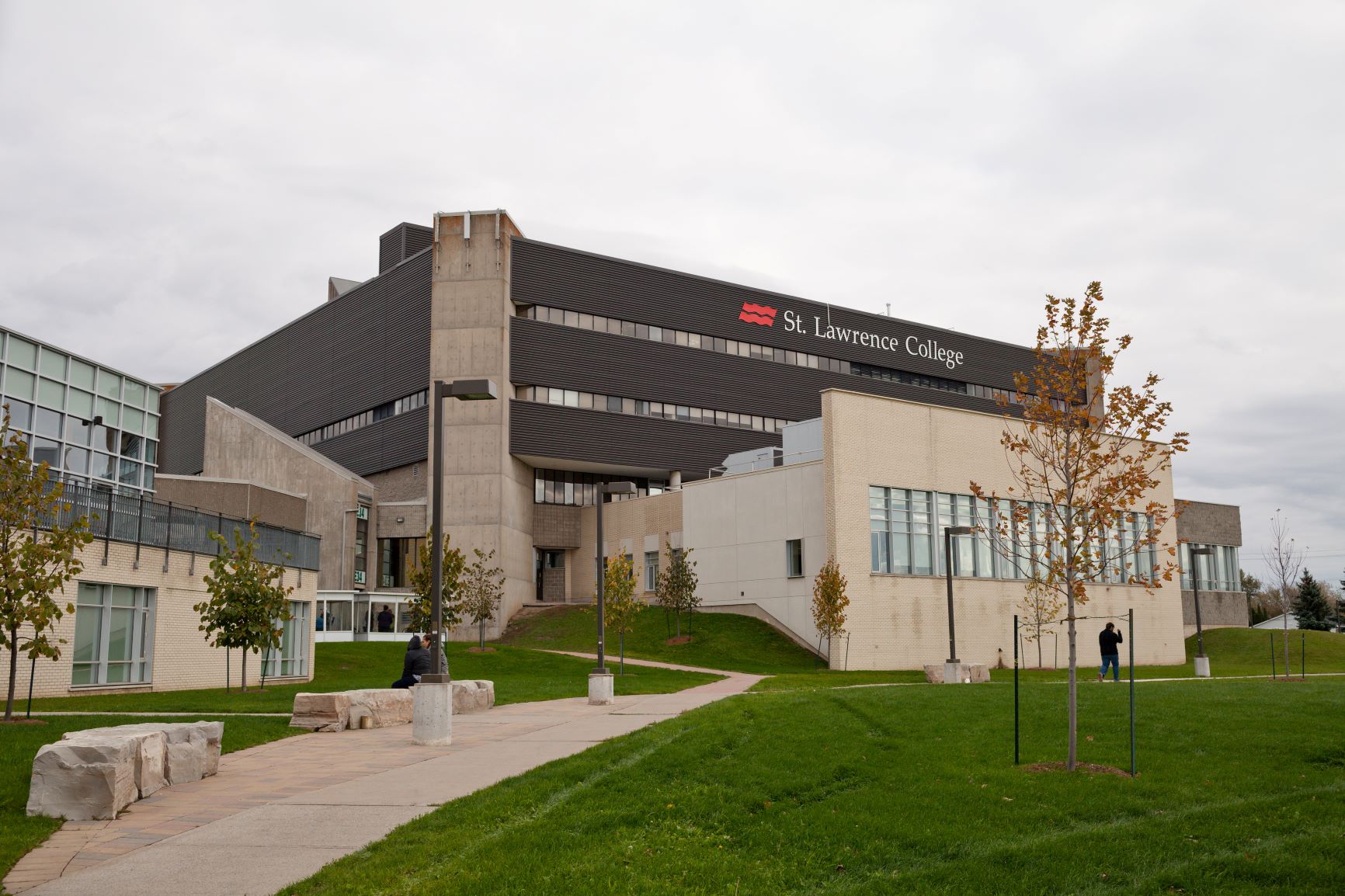 Kingston Campus
Career Opportunities
Opportunities are abundant in the food industry which has seen a 13.5% year-over-year growth in the number of job postings. The Food Safety and Security Techniques program will prepare graduates for careers in food and beverage, brewing and wine making, food production, food service and food logistics and warehousing. Positions graduates obtain may have the following titles:
Food Scientist/Lab Technician
Food Supply Chain Analyst
Food Quality Assurance/Control Technician
Food Services Supervisor