Overview
The purpose of the ESL Pre-Academic program is to provide students who speak English as a second language with instruction and support that will enable them to improve their English language skills to succeed in their academic studies. The program uses Canadian materials particularly aimed at improving the English language skills of students who intend to enroll in a college diploma or degree program.
Students are offered an enriching English experience with authentic readings, audio and video segments, activities and exercises designed to build vocabulary, text comprehension and pronunciation. There will also be opportunities to learn about Canadian culture and the local area through meaningful experiences in the community, including field trips to various historical and cultural sites.
Students enrolled in the ESL pre-academic program have full access to the fitness centre, library, cafeteria, computer labs, and more.
Program Details
Start Date
May, January, September
Credential
Statement of Achievement/College Certificate
Open for international students
Program Highlights
Small classes and personal attention:

Everyone in the class is able to participate actively in pairs or groups.
Highly qualified, experienced teachers:

All teachers are certified and have many years of teaching experience.
Diversified dynamics:

We have students from different countries in our ESL classes.
Integrated Curriculum:

The ESL Pre-Academic program emphasizes all four language skills (reading, writing, listening, and speaking).
Development of skills and more practice:

Students will develop their cross-cultural communication skills and study skills through field trips and in-class tutorial sessions.
Program Structure
Levels
There are two levels – Pre-Intermediate, and Intermediate. After completing the Intermediate level, you can progress to the General Arts and Science - English for Academic Purposes (GAS-EAP), which also has two levels - Advanced and Advanced Plus.
Duration per level = 14 weeks
Self-assessment tools
*No band may be lower than the overall score.
Online: This assessment is designed to help determine your English level and consists of 90 questions. The test includes 3 parts and it should take about one hour to complete.
Click here to start your online test.
**Note: the results from this test cannot be used as official proof of English proficiency.
English Skills - Checklist: If you answer "YES" to at least 14 of these questions, then you are ready for the Pre-Intermediate English level.
Click here to download the checklist.
**Note: the results from this test cannot be used as official proof of English proficiency.
Highlights
Teaching Methods
Speaking and Listening
Focus on pronunciation and oral practice
Note-taking and paraphrasing
Group discussion and pair work activities
Audio/video-based skills practice
Small group problem solving, case studies
Role-plays, games and presentations
Reading and Writing
Focus on increasing reading fluency and speed through timed readings
Engage in extensive reading for pleasure, academic or business purposes
Instruction in grammar, vocabulary building, the writing process
Individual, pair and group work, including peer editing
Start Dates
| | | |
| --- | --- | --- |
| Start Date | Placement Test | Class Begins |
| January 2021 | January 5, 2021 | January 11, 2021 |
| May 2021 | April 26, 2021 | May 3, 2021 |
| | | |
Program Outline
2023-2024
Requirements
Admission Requirements
English language skills at the Pre-Intermediate starting level

Entry to Pre-Intermediate level: SLC placement test 30; IELTS 3.0; TOEFL iBT 30; TOEIC 250; CLB (completed) 3-4

Entry to Intermediate level: SLC placement test 50; IELTS 4.0; TOEFL iBT 41; TOEIC 405; CLB (completed) 4-5

High school diploma or at least 19 years old prior to start of the program
Kingston
Our Kingston campus has seen significant renovation over the past few years, including a brand new Student Life and Innovation Centre that houses a new gymnasium, fitness centre, pub, and more.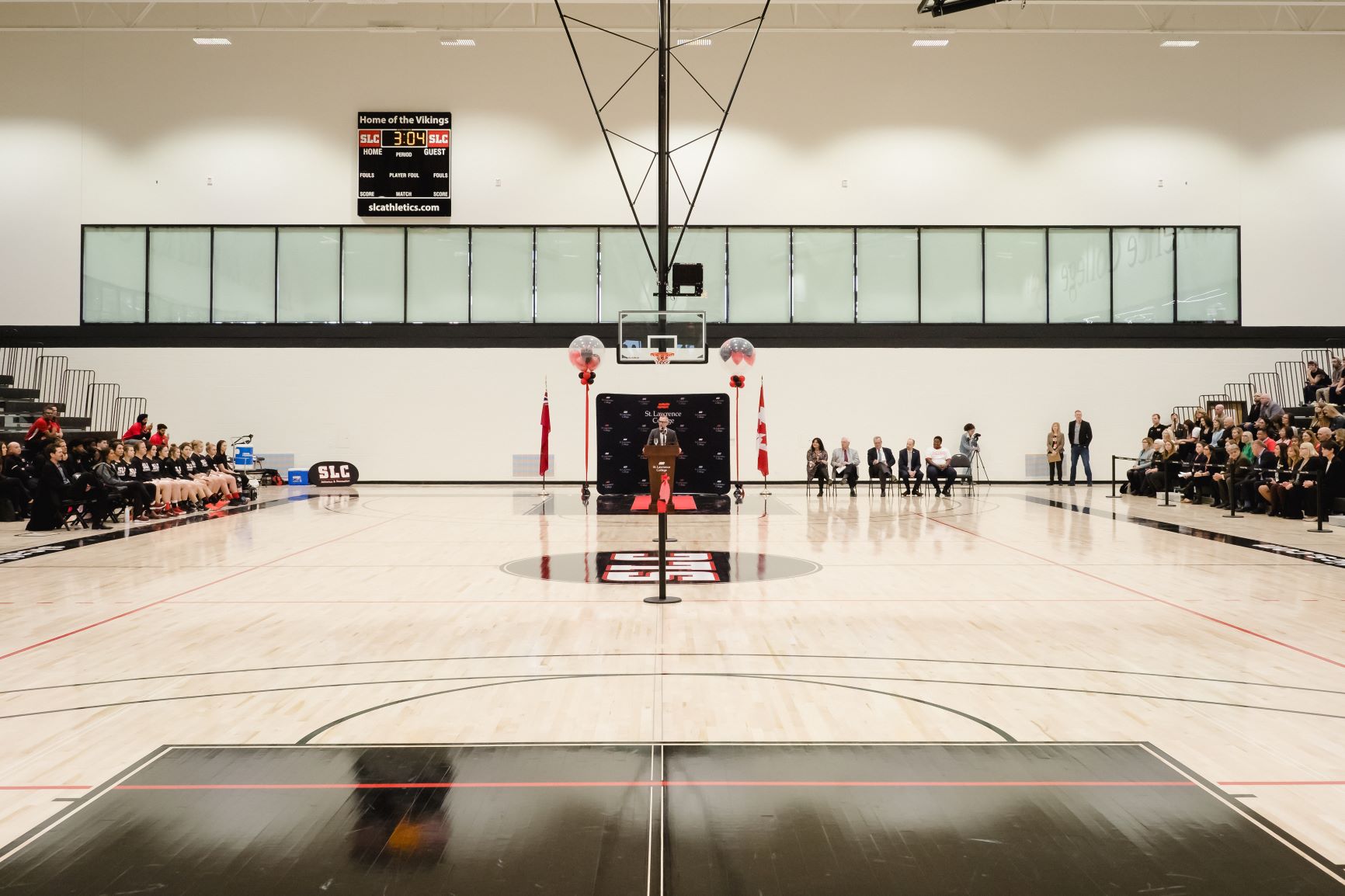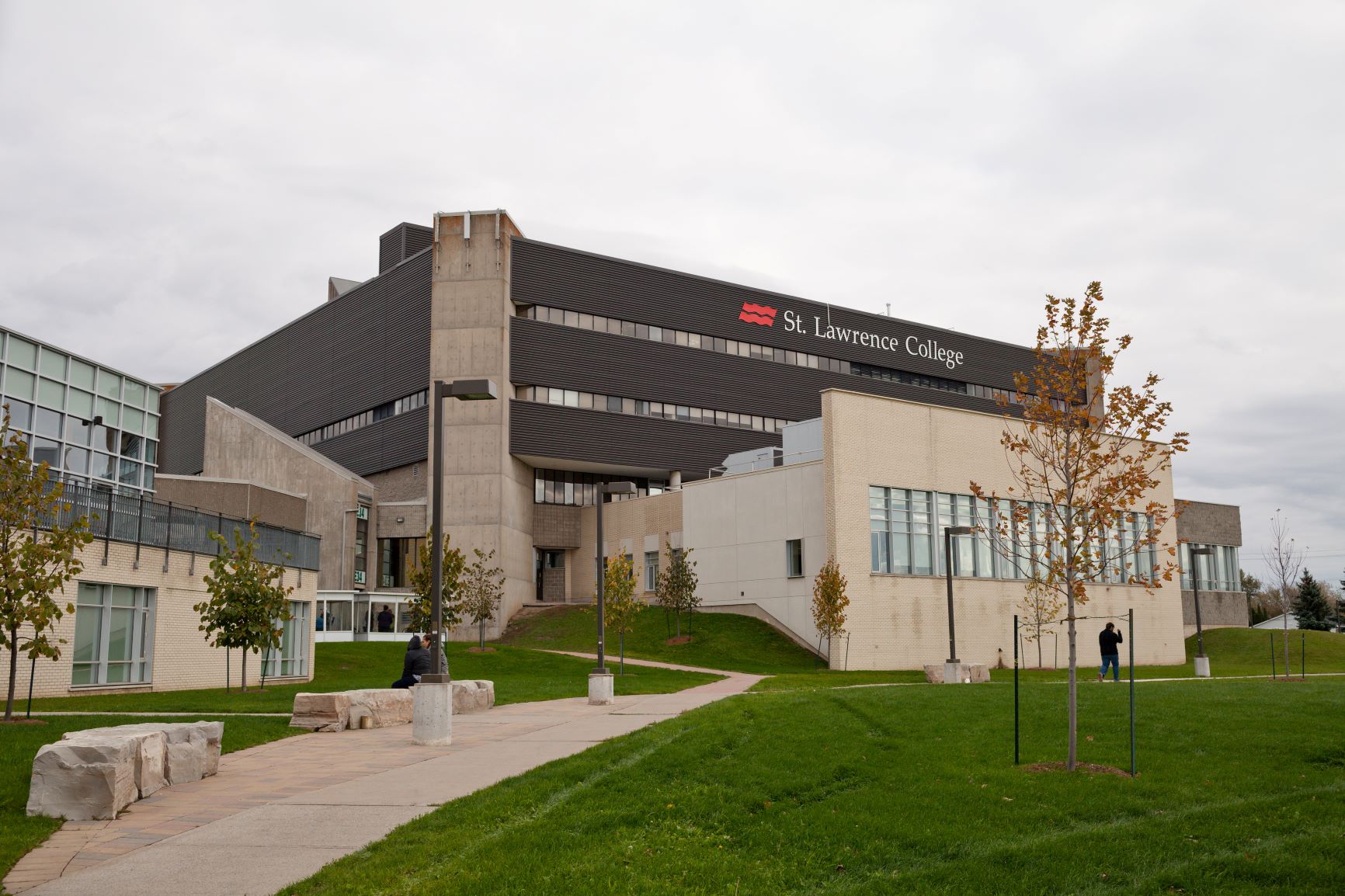 Kingston Campus
Program Contacts
Program Coordinator: Robin Cox
RLCox@sl.on.ca
613-544-5400 ext. 1628