Overview
(Formerly Child and Youth Worker program)
Child and Youth Care practitioners are specialists in facilitating change in children, youth and young adults who are experiencing a range of social, emotional and/or behavioural challenges. Children and youth respond to the impact of change, stress, loss, poverty, violence, abuse and neglect with a range of emotions and behaviours including confusion, anger, withdrawal, aggression, hopelessness, violence, and suicide. Many of the children or youth experience numerous challenges and may have a variety of diagnoses.
Additionally, increasing numbers of these youth are in conflict with the law and/or are receiving therapeutic intervention. Understanding the individual and the unique nature of his/her response is therefore an important first task. Child and Youth Care practitioners are a valuable resource to children, youth and their families in this process. They commit themselves to understanding and interacting in therapeutic relationships with these children, youth, and their families to promote and facilitate positive change.
Frequently Asked Questions about the program can be found here
Program Details
Credential
Ontario College Advanced Diploma
Program Highlights
Requirements
Admission Requirements
Ontario Secondary School Diploma (OSSD) with the majority of Grade 11 and 12 courses at the C, U or M level including the following prerequisites:
Grade 12 English at the C or U level
Grade 11 Math
For OSSD equivalency options, see Admission Requirements.
If you are missing prerequisite courses, enroll in the Career/College Prep program - free for Ontario residents who are 19 years or older.
Health Requirements
Immunization - Communicable Disease Requirements
Completion of the Immunization - Communicable Disease Form is a mandatory condition for your clinical/practical placement. THIS FORM IS YOUR RESPONSIBILITY.
Download the Immunization - Communicable Disease Form
Questions about completing this form can be sent to immunizations@sl.on.ca.
Note: Full-time student coverage for vaccines received on or after September 1 can be claimed under the Student Sickness & Accident Insurance Plan.
Other Requirements
Criminal Background Check
Applicants are advised that Criminal Background Checks (CBC) conducted by the Canadian Police Information Centre (CPIC) are required for pro­grams with field or clinical placements. Certain criminal convictions may prevent participation in placements and program completion may not be possible. Attaining and paying for a CBC and Vulnerable Sector Screening (VSS) is the responsibility of the student, and these may have to be renewed every three to six months. Applicants with criminal records are advised to contact the Associate Dean/Campus Dean of the respective school prior to applying. Criminal Background Checks should not be ordered, until the student is advised to do so by Child and Youth Care (CYC) Faculty/Student Placement Facilitator (SPF).
Fees
2020-2021
Tuition fees are subject to change pending confirmation of provincial Ministry Funding rates for 2021-2022.
Tuition fees are subject to change pending confirmation of provincial Ministry Funding rates for 2021-2022.
Kingston
Our Kingston campus has seen significant renovation over the past few years, including a brand new Student Life and Innovation Centre that houses a new gymnasium, fitness centre, pub, and more.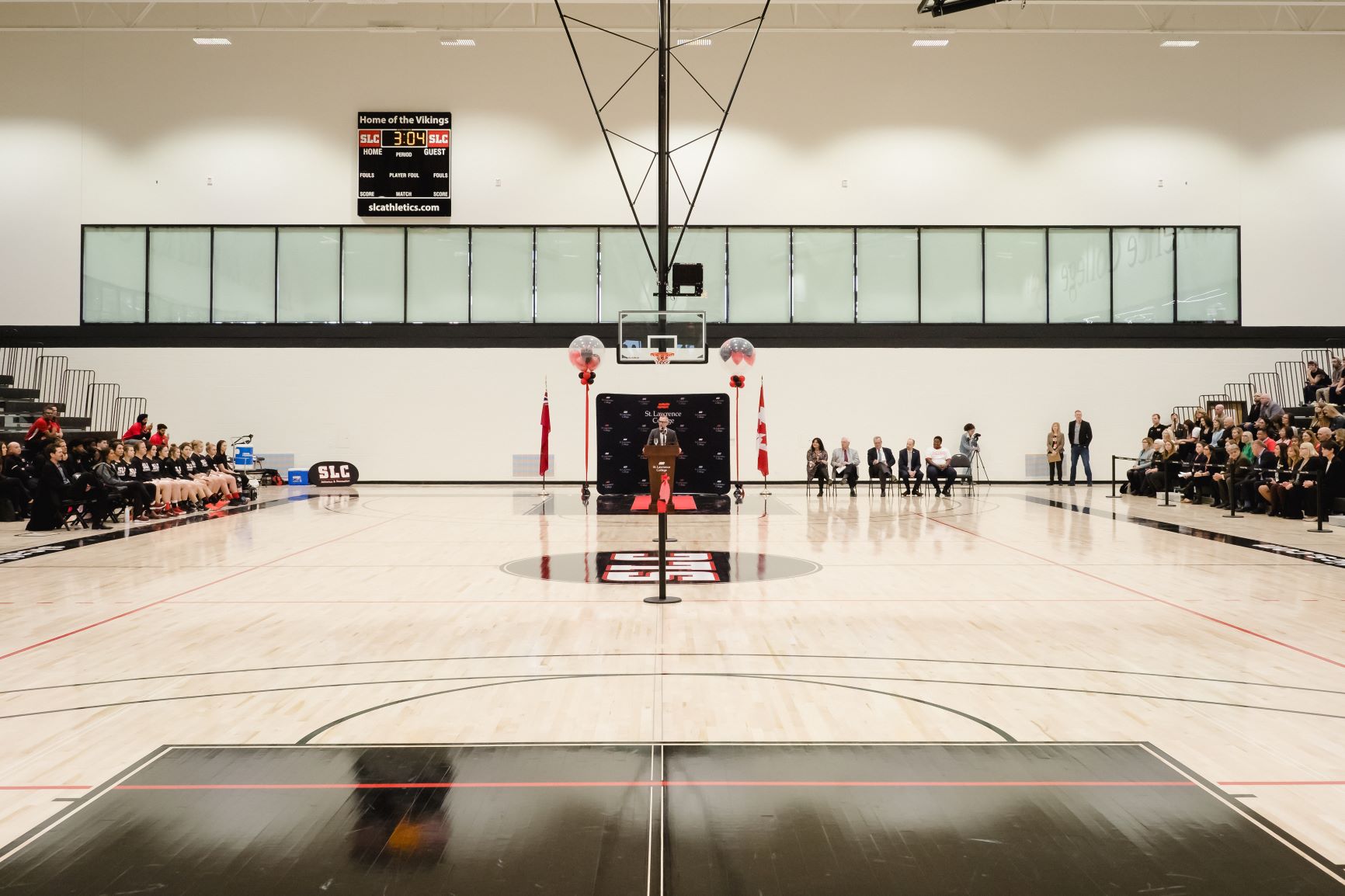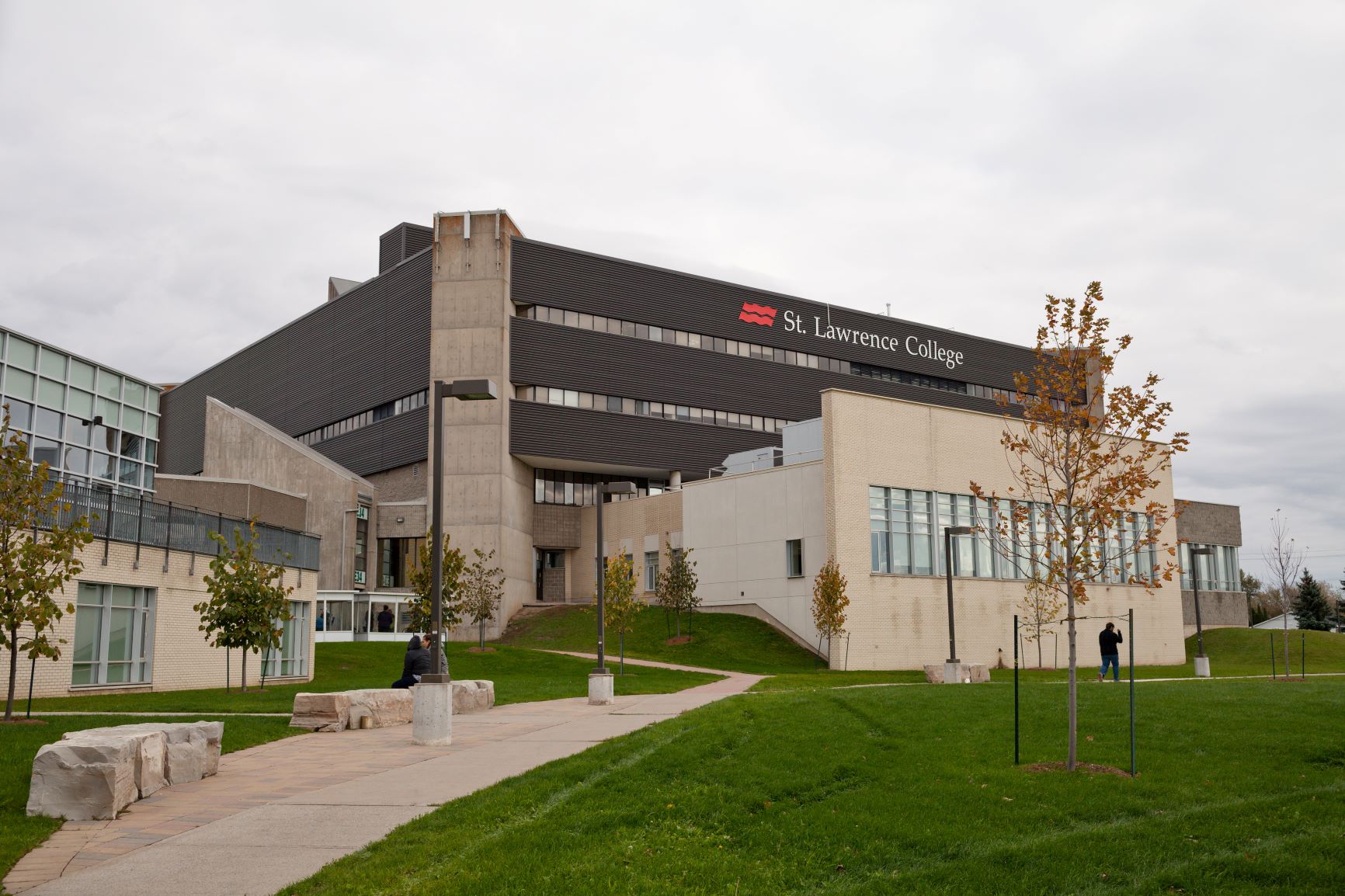 Kingston Campus
Career Opportunities
Specialized educational programs
Schools/residential treatment centres
Group homes/youth detention centres
Before- and after-care school programs
Street/community work with children/youth
Hospitals, children's mental health centres
Family and children's services
Self-employment initiatives
Family Access Worker, Family and Children's Services of Frontenac Lennox and Addington
Deployment Counsellor, Family Military Resource Centre
Educational Assistant, LDSB & ALCDSB
Youth Worker, ALCDSB
Residential Support Worker, Program Facilitator, Community Living
Police Officer, Kingston Police
Emergency Support Worker, Home Base Housing
Site Support Worker, Student Parent Support Worker, Pathways to Education
Youth Outreach Worker, Youth Diversion
Youth in Transition Worker, Resolve
Program Facilitator, Boys and Girls Club of Kingston
Testimonials
"I enrolled in the SLC Child and Youth care program after taking a year off after highschool to decide what I really wanted to do. I am thankful that I took my time in selecting the right school and course for me, and ever since my first class I have received nothing but personal growth, close relationships, and valuable knowledge that directly correlates with what I'd like to be doing in the field! "
"I am proud to say that I am a Child and Youth worker. This course encapsulates sociology, psychology, child development, practical life skills, hand on experience, and a variety of pathways and domains for after graduation. I look forward to completing my social work B.A and potentially my masters as well and become a youth psychotherapist."
Placement
Complete SLC Placement Requirements
6 Training Modules
Student Declaration/Oath of Confidentiality
Student Covid 19 Waiver
CPIC - VULNERABLE SECTOR
Immunization
Questions:
website: http://www.placementatslc.ca/
Placement agencies/partners:
LDSB
ALCDSB
Boys and Girls Club of Kingston
Resolve
Pathways to Education
Kingston Community Health Centre, Immigrant Services Kingston and Area
Home Base Housing
Youth Diversion
Quintilian Private School
Family and Children's Services of Frontenac Lennox and Addington
Community Living
Program Contacts
Program Contact
Tammy Kerr
TKerr@sl.on.ca
613.544.5400, ext. 1607
Admissions Information
Contact a member of our recruitment team
ask@sl.on.ca
1.800.463.0752 and ask for Recruiting
International Students Contact
international@sl.on.ca

+1 613.544.5400 ext. 5514