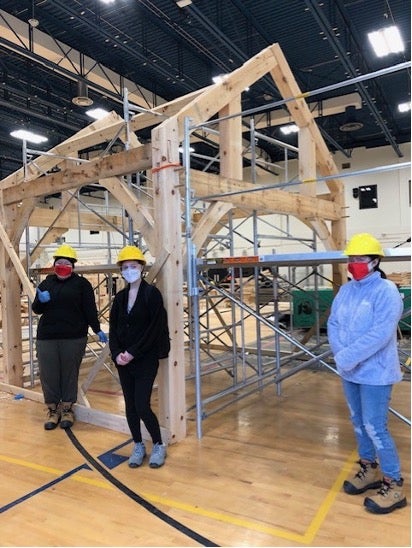 Dual Credit students at SLC are gaining hands-on knowledge in a Carpentry course while constructing a timber frame structure using hand tools. Students earn both a high school credit and a college credit through the Dual Credit Program.
The finished structure was sold to a member of the community who will be using it as a sugar shack. Proceeds from the sale will be donated to Kingston Youth Homelessness.
The Dual Credit program assists high school students in completing their Ontario Secondary School Diploma (OSSD) and to make a successful transition to college while test-driving new skills. Students participate in SLC courses and apprenticeship programs to earn dual credits that count towards their OSSD and their post-secondary diploma, degree, or apprenticeship certification. Dual credit students experience college life, learning, and a potential career pathway.
Students are supported through their high school and college support services. SLC offers more than 100 courses and 10 apprenticeship programs. Learn more about SLC's Dual Credit program.